P2 Enjoy Frosty Fun in Our Great Outdoors!
25th Nov 2016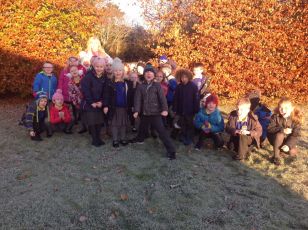 The Friday frost proved irresistible today for our intrepid Primary Two children who didn't need much persuasion to spend time in the 'Outdoor Classroom!'
This llittle video clip captures a snippet of their joy in exploration and discovery as we move from autumn to winter together.
Portrush Primary School, Crocknamack Road, Portrush, Antrim, BT56 8JW Tel: 028 7082 2333


WEBSITE BY: SCHOOLWEBDESIGN.NET | Login